Looking for
cheap keto meals to do keto on a budget? Check out these delicious cheap keto recipes!
I'm going to give 9 budget-friendly [cheap] delicious keto recipes
Some recipes are only for 2 persons, while others are perfect for the whole family.
These 9 Delicious Budget Friendly keto Recipes
This is a beautiful healthy recipe that is perfect for work or a light lunch or dinner.
These hearty omelet contain eggs, butter, cheese, and mushrooms. the best way to get a flavorful meal without adding to the carbs.
The best part of this recipe is you can enjoy it anytime — breakfast, lunch, or dinner and it's super easy to make it takes just a few minutes!
What ingredients will you need?
eggs
butter
cheese
onion
mushrooms
salt and pepper
NUTRITION FACTS
2. Mozzarella And Pesto Chicken Casserole
If you need a delicious, quick, simple, and healthy weeknight dinner, look no further than this easy mozzarella pesto chicken! With just 5 ingredients, it's so easy and delicious, packed with lean protein and healthy fat, low in carbs, it's super amazing.
This recipe was created by joyfilledeats and will take 5 minutes to make.
What ingredients will you need?
pesto
cheese
heavy cream
mozzarella
chicken breasts
NUTRITION FACTS
3.

Cauliflower Calzone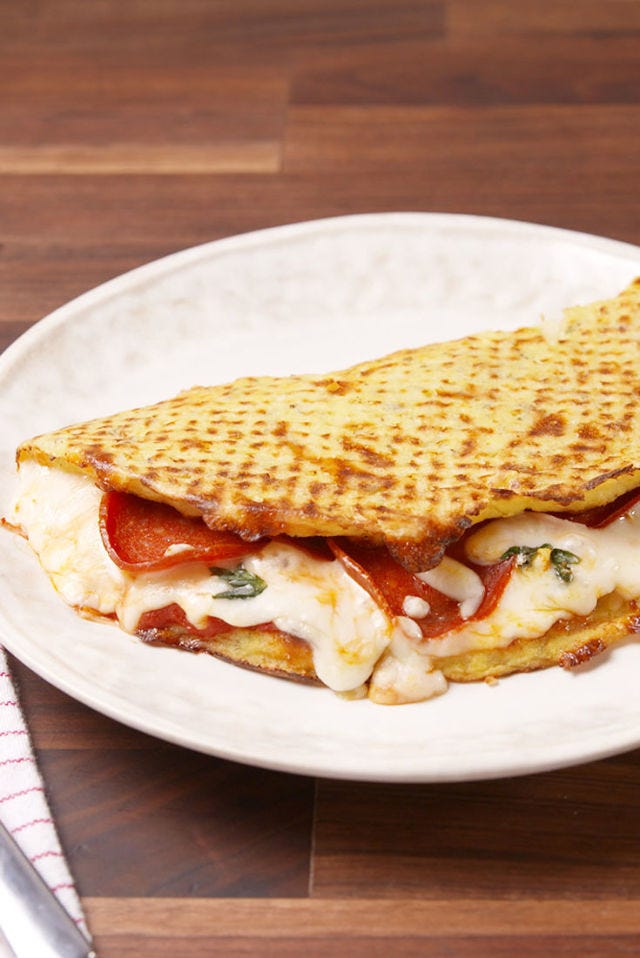 Who doesn't love pizza? But as you can't eat regular pizza, This amazing cauliflower calzone is for you! it's a perfect easy recipe for breakfast or lunch!
What ingredients will you need?
cauliflower
eggs
Parmesan
clove garlic
mozzarella
kosher salt
black pepper
pizza sauce
pepperoni
basil
NUTRITION FACTS
4. GARLIC BUTTER CHICKEN THIGHS AND MUSHROOMS
This chicken and mushrooms with garlic butter sauce is not just budget-friendly − it's super delicious and easy!
Chicken and Mushrooms come together with a delicious and perfect keto dinner.
With a prep time of only 15 minutes, there's no excuse not to make this ASAP
What ingredients will you need?
butter

salt

chicken

cloves garlic,

mushrooms

red pepper

lemon juice

parmesan cheese
Get The Recipe Here
5.

Bacon-Wrapped Chicken Tenders



Would you believe this meal costs you less than a dollar per serving? I'm telling you – this chicken tenders not just cheap, it's super easy and flavorful!
These bacon-wrapped chicken tenders are filled with just three simple ingredients: chicken, bacon, cheese.
It's packed with protein healthy fat with almost zero carbs, which makes it the perfect quick keto dinner!
What ingredients will you need?
Chicken

slices Bacon

cheese
NUTRITION FACTS
6. CHEESY CAULIFLOWER SHEPHERD'S PIE
This cheesy cauliflower shepherd's pie is decadently delicious! with a few ingredients, it's the most amazingly delicious keto Shepherd's Pie ever!
What ingredients will you need?
ground lamb

onion

salt

pepper

cloves garlic

coconut flour

cauliflower

sour cream

butter

cheese
7. Enchilada Chicken
As you know, chicken is one of the cheapest meats, which makes it perfect on a budget.
This recipe allows you to make delicious Mexican cuisine without the carbs, for less than $0.8 per serving.
What ingredients will you need?
chicken

green chili

chili powder

garlic salt

Cheese
NUTRITION FACTS
8.Paprika Cream Chicken
Golden chicken in a creamy, garlicky, paprika sauce. You'll have dinner on the table in no time!
What ingredients will you need?
oil

chicken

Salt and pepper

clove garlic

paprika
9.

Sausage Egg Roll In A Bowl
This egg Sausage Egg Roll makes for a great and healthy way to end the day. It contains pork sausage for protein, coleslaw for healthy fats!
It's amazing! It's easy, just takes 20 minutes. A wonderful, flavorful quick recipe for a perfect weeknight dinner!
What ingredients will you need?
pork sausage

coleslaw

cloves garlic

ginger

soy sauce

green onions

oil
NUTRITION FACTS
Get The Recipe Here
That's it, friend! Don't forget to Pin It! so that you can come back later and make these delicious cheap keto meals!