You need some healthy delicious breakfast recipes to kick start your day.
When it comes to the Whole30 breakfast feels like you just have the only choice for breakfast, which is the egg.
As you can't eat grain, dairy, beans; etc.
However, this list will give you enough variety to try new things, and find what works best for you!
Here The 7 Easy Whole30 Breakfast Recipes For You
1. QUICK GRAIN-FREE HOT CEREAL
Not eating grains but missing your morning oatmeal? Look no further than this Quick Grain-Free Hot Cereal!
The Best Part it's a no-fuss recipe that takes just 3 minutes to make.
It's an easy, simple, and delicious, totally satisfying meal.
What ingredients will you need?
nuts or walnuts and pecans
unsweetened coconut
coconut flour
flaxseed meal
chia seeds
vanilla extract
cinnamon
maple syrup or honey
berries
NUTRITION
Calories 294 | Fat 21g | Saturated Fat 8g
Carbohydrates 22g | Fiber 9g |
Sugar 7g |Protein 7g
2. Sweet
Potato Protein Breakfast Bowl
Feeling a bit low in energy?
This Sweet Potato Protein Breakfast Bowl is the perfect way to power up your day.
it's a filling breakfast and a great post-workout meal option.
What ingredients will you need?
sweet potato
banana
raspberries
blueberries
protein powder
NUTRITION
Calories: 273 | Sugar: 24 | Fat: 3 | Carbohydrates: 43 | Fiber: 6 | Protein: 23


3. AVOCADO EGG SALAD
This avocado egg salad is the best breakfast you can have on whole30, it's amazingly delicious and super healthy.
It's loaded with protein and nutrition that power-up your energy.
And, The Best Part? You can make it in less than 15 minutes and you can fridge it for Up to 2day, that's awesome.
What ingredients will you need?
avocado
onion
eggs
chives
parsley
mayonnaise
lemon juice
NUTRITION
CALORIES: 323.7kcal, CARBOHYDRATES: 8.1g, PROTEIN: 11g, FAT: 28.2g, SATURATED FAT: 5.4g, FIBER: 4.8g, SUGAR: 1.7g
Want To Make This?
4. PESTO CAULIFLOWER RICE BREAKFAST BOWLS
This Easy healthy Pesto Cauliflower Rice Bowl Is a fantastic and fulfilling Breakfast.
And, The Best Part? It takes less than 30 minutes to make!
What ingredients will you need?
cauliflower
olive oil
pesto
spinach
avocado
eggs
salt & pepper
NUTRITION
CALORIES: 438SATURATED FAT: 6g | CARBOHYDRATES: 17g | FIBER: 7g | SUGAR: 5g | PROTEIN: 12g
5. SWEET POTATO HASH BROWNS
These Healthy Sweet potato hash browns are so delicious and super healthy satisfying breakfast.
Love sweet potato or not, you gonna love this.
What ingredients will you need?
sweet potato
shallot
salt and pepper
ghee (or avocado oil)
NUTRITION
CALORIES: 98kcal | CARBOHYDRATES: 7g | FAT: 7g | SATURATED FAT: 4g | FIBER: 1g | SUGAR: 1g |
6. Chia Pudding Breakfast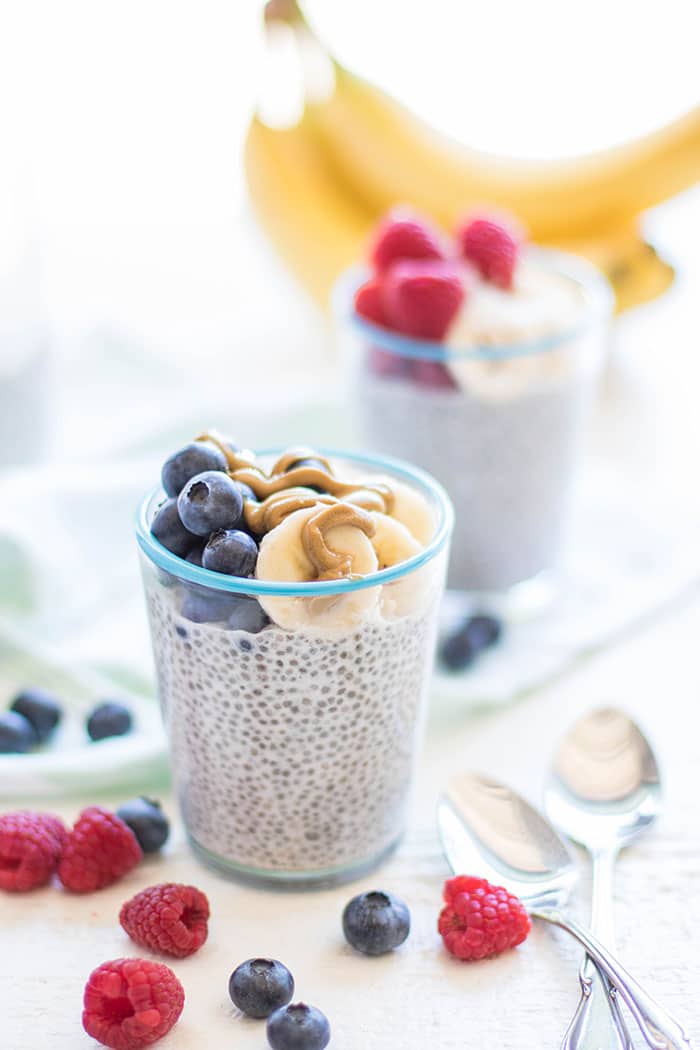 Beat egg boredom with this Whole30 Breakfast Chia Pudding. It's a
quick refreshing breakfast option.
What ingredients will you need?
cashews
hemp seeds
Medjool date
chia seeds
cinnamon
NUTRITION
Calories: 195kcal | Carbohydrates: 14g | Protein: 8g | Fat: 12g | Saturated Fat: 1g | Fiber: 7g | Sugar: 4g
7. Casserole Recipe
This Easy Casserole is the ultimate Fulfilling whole30 Recipe that's packed with protein and simple ingredients.
The best part: It can be prepped ahead for breakfast to dinner.
What ingredients will you need?
ground turkey
avocado oil
mushrooms
red pepper
spinach or kale
eggs
Calories: 224 kcal
Enjoy your Breakfast
Don't forget to pin these healthy breakfast recipes for later!