I've got amazing salad recipes that I'm going to share with you today.
If you're looking for some easy, healthy, and satisfying salad, you'll love these recipes.
Enjoy.
1. Keto Chicken Salad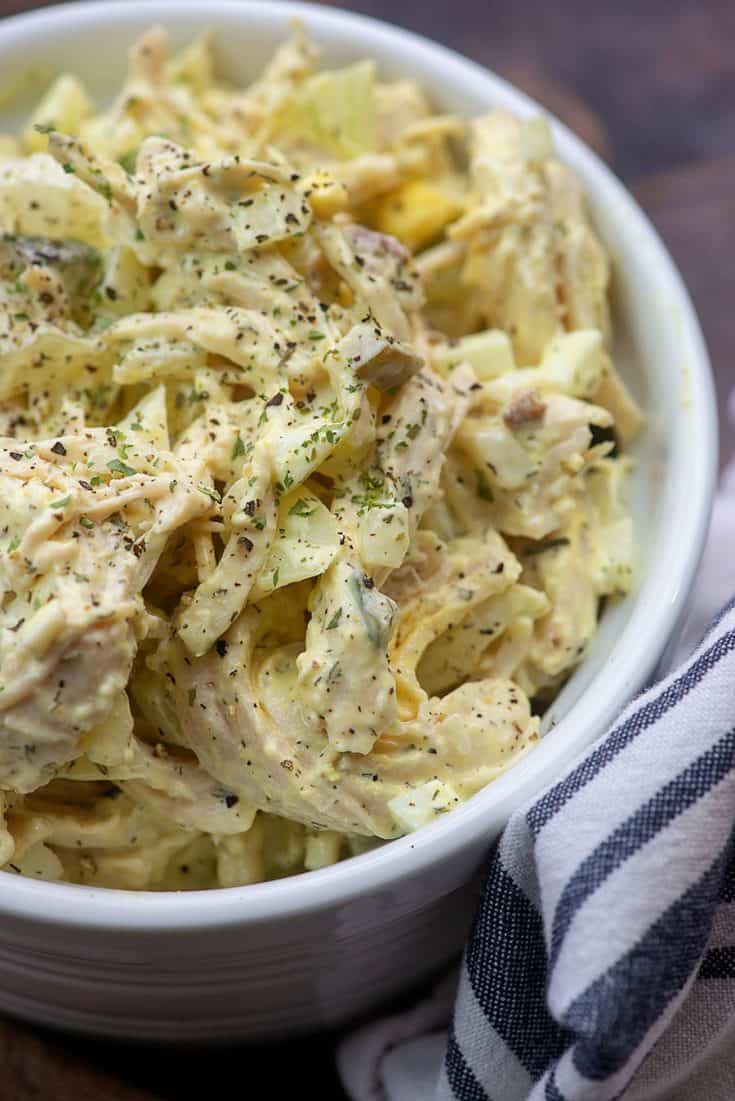 Ingredients:
chicken
eggs
dill pickles
pecans
yellow onion
mayonnaise
yellow mustard
white distilled vinegar
fresh dill
Salt and pepper
Nutrition:
Calories: 394
Fat: 33g | Carbs: 3g | Protein: 21g
2. Avocado chickpea tuna salad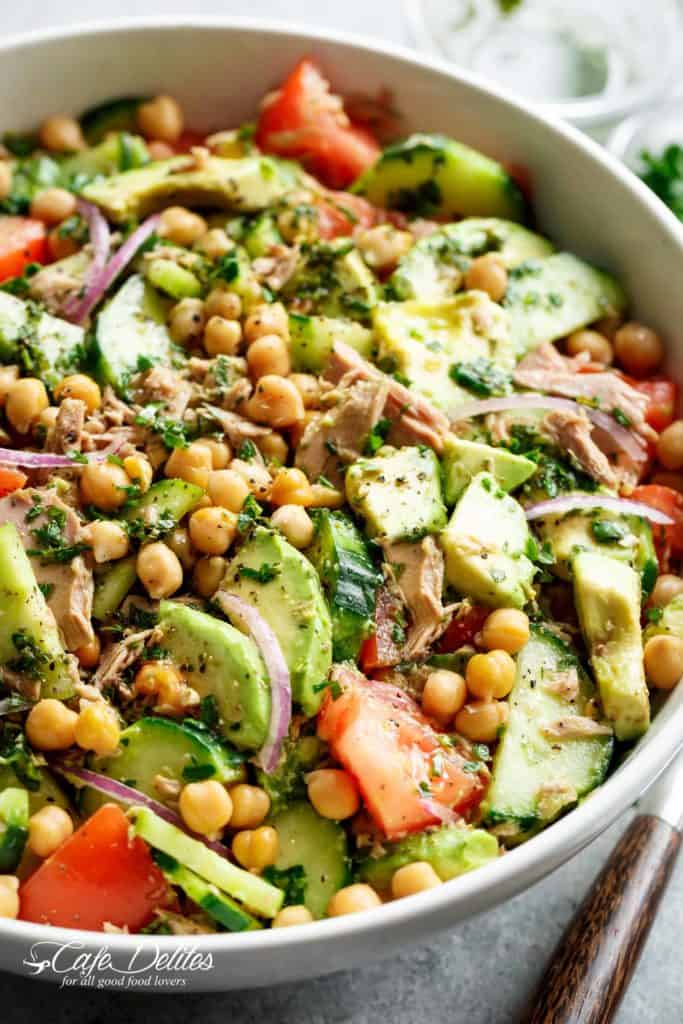 Ingredients:
Tuna
chickpeas
Avocados
tomato
cucumber
red onion
olive oil
lemon juice
parsley
garlic and salt
Nutrition:
Calories: 345kcal
Carbs: 13g | Protein: 32g | Fat: 14g |
3. Strawberry Avocado Spinach Salad With Poppyseed Dressing
Ingredients:
spinach
strawberries
avocado
cheese
almonds
red onion
avocado oil
apple cider vinegar
honey
poppy seeds
dry mustard
salt and black pepper
4. Delicious Broccoli Salad
Ingredients:
broccoli
sunflower
red onion
dried cranberries or tart cherries
Honey mustard dressing:
olive oil
apple cider vinegar
Dijon mustard
honey
clove garlic
salt
Smoky tamari almonds:
almonds
pepitas
tamari
maple syrup
paprika
5. Quick Basic Chopped Salad
A quick and simple, yet flavorful, chopped salad that you can easily add your favorite ingredients to!
Ingredients:
spring mix
arugula
cucumbers
bell pepper
Red onion
Kalamata olives
chicken
Salt and pepper
6. Kale Salad with Carrot Ginger Dressing
Ingredients:
carrots
olive oil
rice vinegar
ginger
salt and black pepper
Chickpeas
kale
lemon juice
red beet
watermelon
avocado
dried cranberries
pepitas
sesame seeds
7. CREAMY CUCUMBER SALAD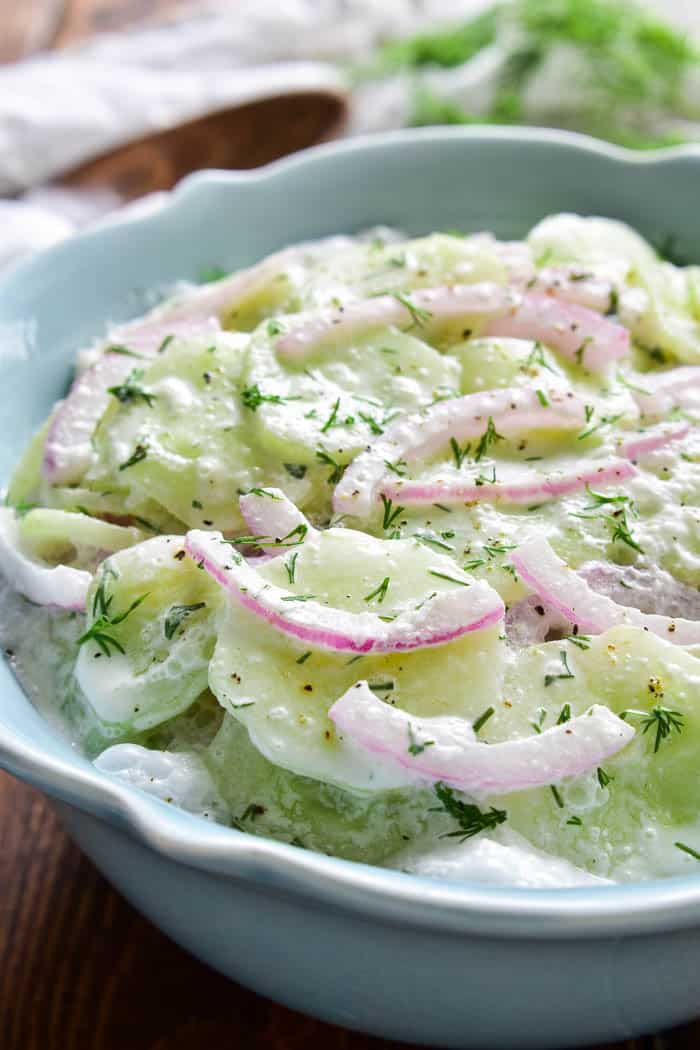 Ingredients:
cucumbers
red onion
sour cream
white vinegar
minced fresh dill
sugar
salt
garlic powder
Healthy salads are amazing. They're perfect for a quick lunch and dinner.
I love the Avocado chickpea tuna salad. It's delicious.
So, which one are you going to try?
Don't forget to Pin it for later!