Easy Casseroles are perfect for every meal prep. And if you're looking for the best healthy chicken casserole recipes, you're in the right place.
This list is packed with the best healthy casserole recipes with chicken from around the web. That includes everything — breakfast, lunch and dinner.
All these healthy casseroles are protein-packed and with healthy nutrients that will fuel your body while keeping your tastebuds happy.
1. Healthy Breakfast Chicken Casseroles
This healthy casserole is made with hash browns, spinach and sausage and is delicious and hearty. Easy to make ahead and a crowd pleaser.
2. Breakfast Casserole with Sausage and Hash Browns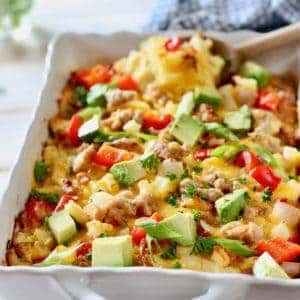 What could be easier than a quick Egg, Sausage and Hash Brown Casserole served alongside a beautiful Frozen Mimosa? Nothing. It used chicken sausage to lighten up and frozen hashbrowns to make it easy on the cook.
3. Mexican Breakfast Chicken Tortilla Lasagna Casserole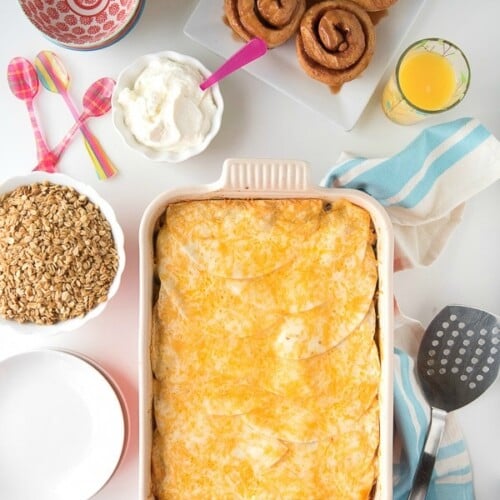 This Chicken Tortilla Lasagna Casserole is full of Mexican flavors bursting with spicy flavor and protein for sustained energy. And It's great for any meal of the day.
4. Healthy Chicken Lunch & Dinner Casseroles
An easy Chicken Parmesan Casserole that's bursting with savory, flavorful, cheesy, tomatoey flavor. And the whole family will love it.
5. Keto Chicken Alfredo Casserole
An easy, cheesy low carb meal full of chicken, cheese, and cauliflower. It's the perfect healthy dinner for feeding the whole family.
6. Pizza Casserole
This Pizza Casserole requires five simple ingredients. The main ingredients are chicken, marinara sauce, and ooey-gooey cheese. It's low carb in carb and will win over your family.
7. One Pan Keto Green Chili Chicken
This easy Chili Chicken is the ultimate cheesy low carb casserole. It's incredibly easy, made all in one pan. At under 4 net carbs per serving. A perfect meal for busy nights.
8. Buffalo Chicken Casserole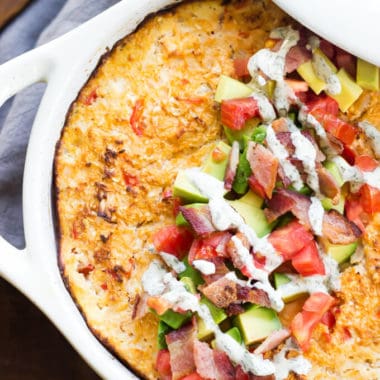 A healthy buffalo chicken cauliflower casserole needs just a few minutes of prep time. It's an incredibly delicious and satisfying dish. The whole family will love it.
9. Chicken Broccoli Rice Casserole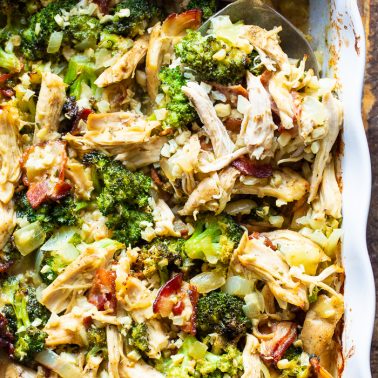 This creamy paleo chicken, broccoli, and rice casserole is full of delicious flavors and nutrition-rich that can be made ahead of time for an easy and filling lunch and dinner. It's keto friendly and is dairy free.
10. Tater Tot Casserole
This easy tater tot casserole with chicken is a perfect all-in-one dish for an easy weeknight meal. Requires a few simple ingredients.
11. Teriyaki Chicken Casserole
A simple casserole made with teriyaki sauce filled with vegetable stir fry, rice, and baked to perfection. A savory dish everyone loves.
12. Baked Chicken Fajita Casserole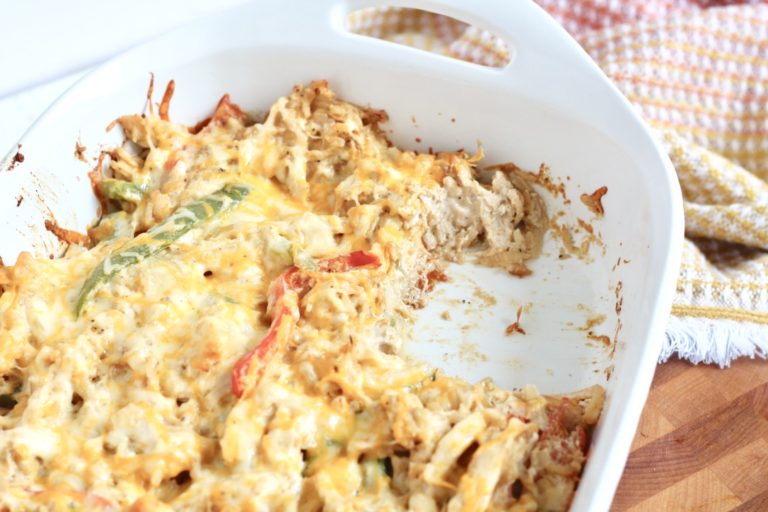 An easy and delicious chicken fajita for a weekend night meal that's ready in no time.
More healthy Recipes with Chicken that you'll love:
9 Best Healthy Chicken Breast Recipes
6 Easy Low Carb Keto Chicken Lunches
SAVE it for Later!